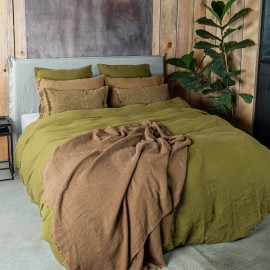 Washed linen Duvet covers
In our standard quality linen, we offer a collection of classic duvet cover with European style bottle shape insert.
These collection colors are intended to mix with all our offerings and offers all sizes including single bed.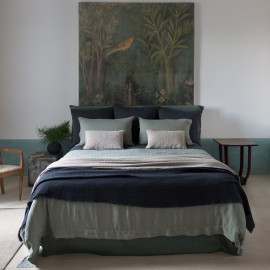 Linen sateen Duvet covers
Weaved in a sateen way of 190g/m², using thiner yarns together with a higher density, to obtain this incredible soft touch.
The subtle color range and a simple associated with delicate finish express the beauty of a product designed to last .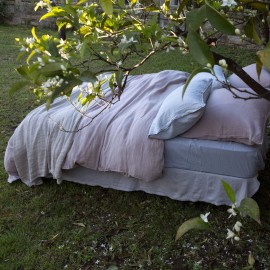 Vegetable dye Duvet covers...
Here is the innovation made by Lissoy, a collection of bed linen in 100% linen, woven in France and dyed with organic dyes (GOTS) made in France from natural plants.

Several shades are obtained :

- Kaki based on Resèda (Lissoy name Réséda)
- Natural based on Henné (Lissoy name Blé)
- Rose made from rich Garance (Lissoy name Figue)
- Light grey from Myrobalan (Lissoy name Absinthe)
- Greyed Violet based on Campêche (Lissoy name Muscat noir)


Each product is delivered in a pretty linen pouch.